I had planned mountains and hills for Ruti's 10th birthday celebrations. But as the saying goes: (wo)man plans and God laughs. Things have a way of turning out not quite as we hoped or expected.

One thing I had planned for the occasion was a special item. I chose my beloved "famous Dakota" top, which features my favorite fabric. We hand-drew four women walking together. Sisterhood is so powerful.
I had a lot of plans. Yesterday over a glass of wine, I decided to still celebrate this anniversary and so I am gifting this special anniversary top (while supply last) with every purchase over $400.
Love, Ruti
*Don't worry about seeing it in your cart - we will add it manually to any order that qualifies.
Ruti Anniversary Top is a free gift with any purchase made between 4/17/20-4/20/20 valued at over $400. If any items in qualifying purchases are returned and the order value becomes less than $400, customer must either return the top or customer will be charged for the Anniversary Top's price.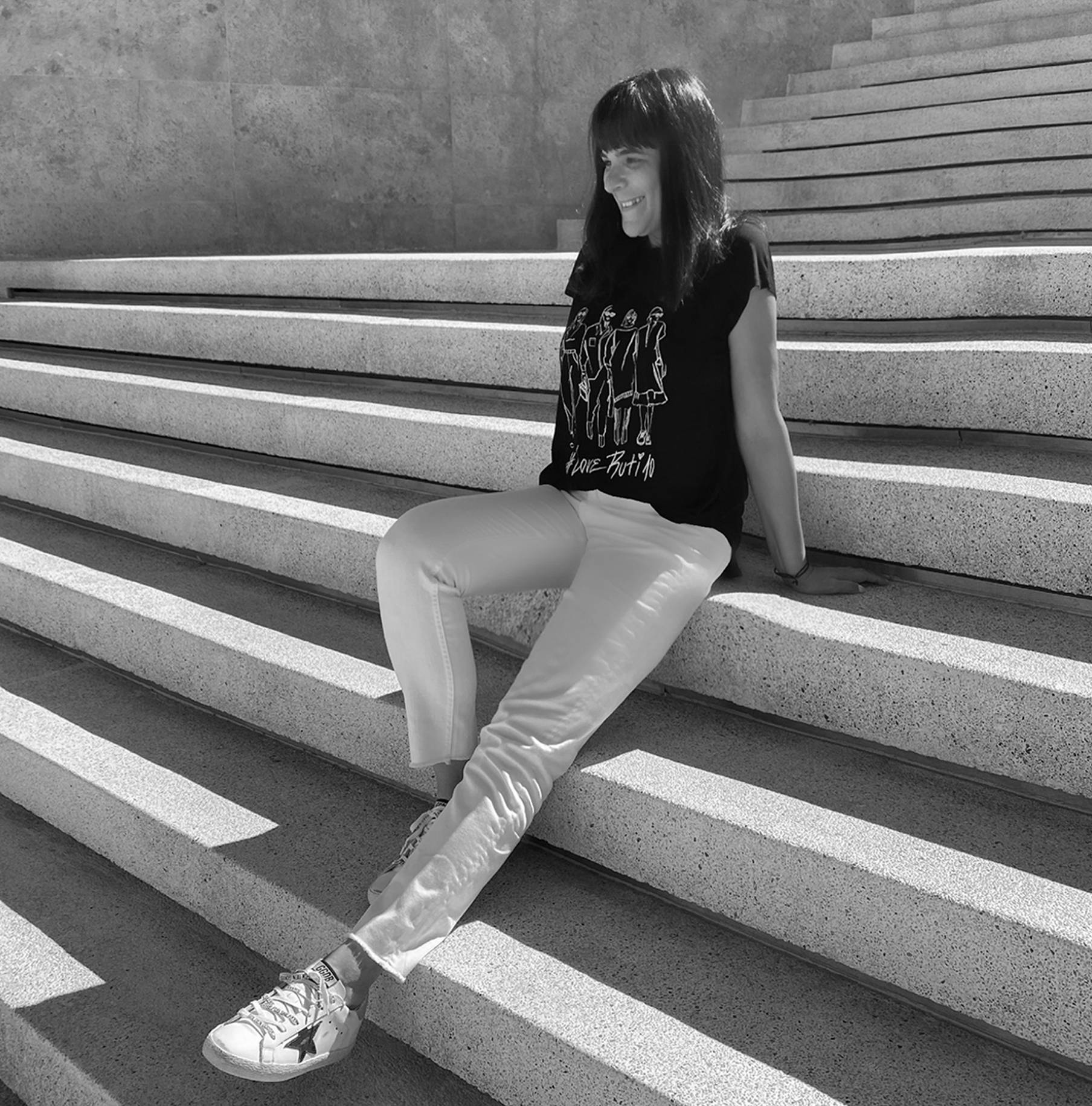 Ruti 10th Anniversary Tee