Feel Close When Everyone is a Little Far
This Wednesday is the eve of Passover, and April 12th is Easter. The thought that so many people around me will spend the holiday alone or in a tight forum made me reflect and think about what I can do to make a difference.I decided to send small presents to all those closest to me. It will almost be like a part of me is going for a visit. I'm sure that once they receive their packages, we will both feel connected to each other.
Here is a list I prepared just for you. I will also upgrade all shipping to expedited free of charge.
Love, Ruti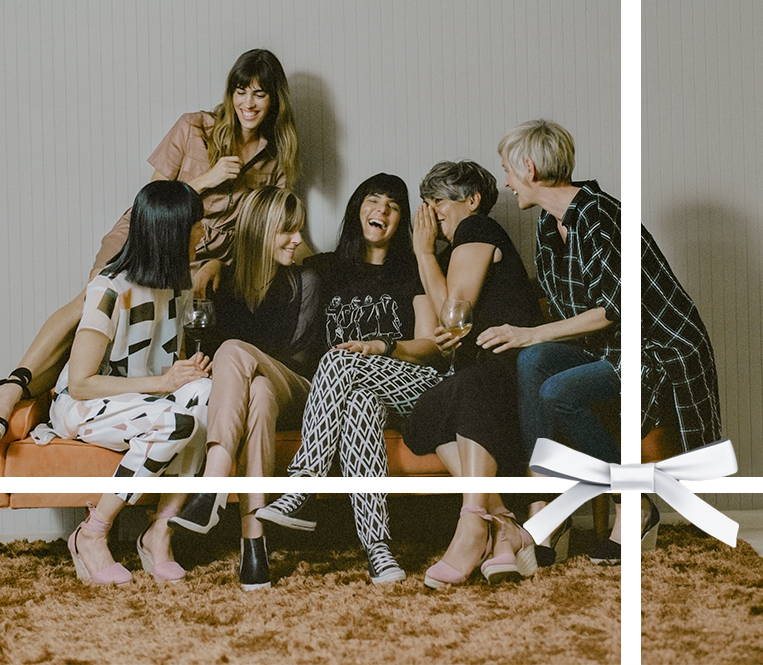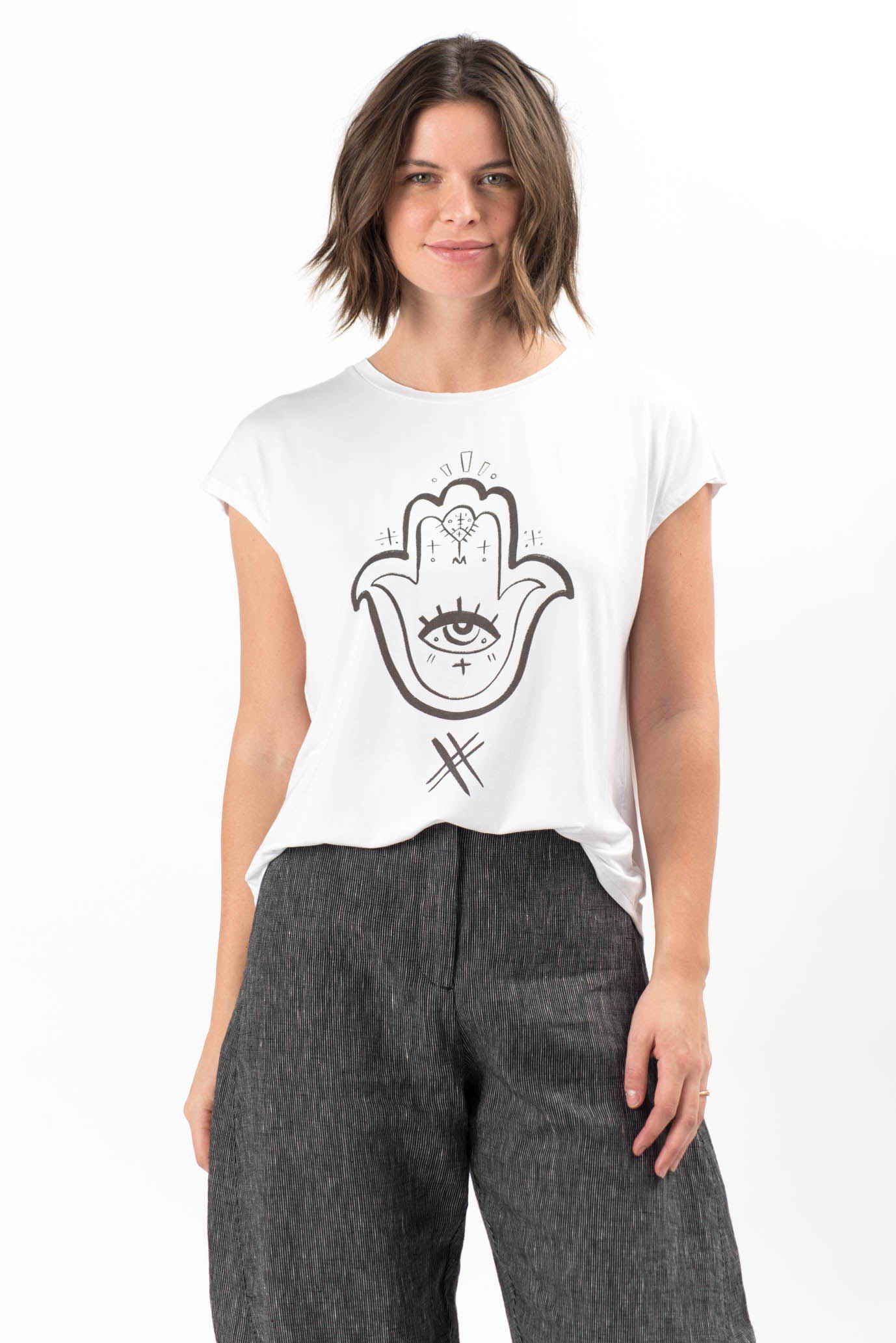 We all need a touch of spirit these days. I created this T-shirt with a special hand-drawn Hamsa to block any negativity energy for those who wear it. Think of that what you will, but I wear it a least once a week and I have three of them. Don't let its simplicity fool you. It also looks super cool and acts as a shield of hope.

I've certainly spoken enough about them over the years and how I perfected Ruti's. But because they are an ideal present for any woman you love, I extended the 50% off sale on Ruti Leggings until the end of the week.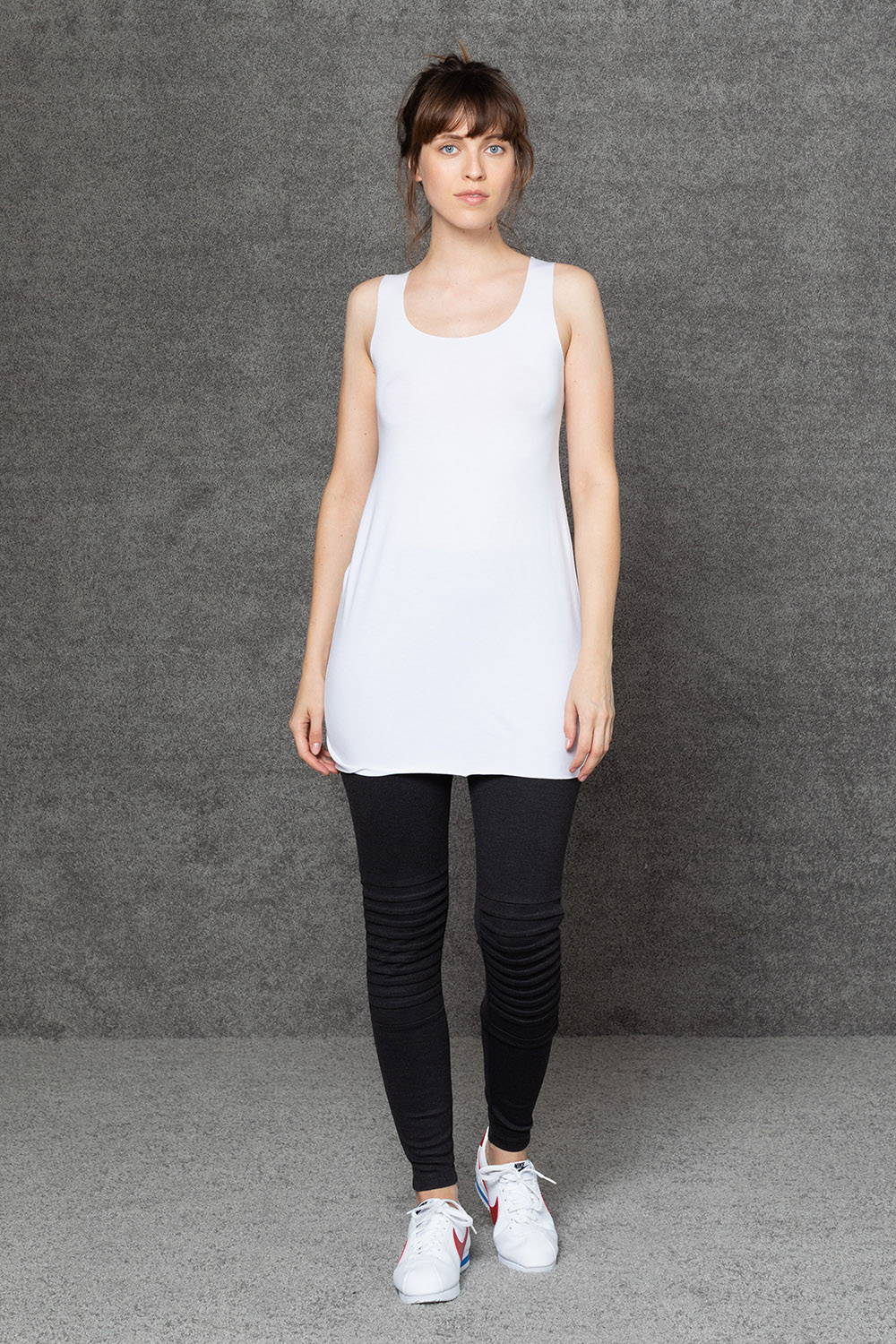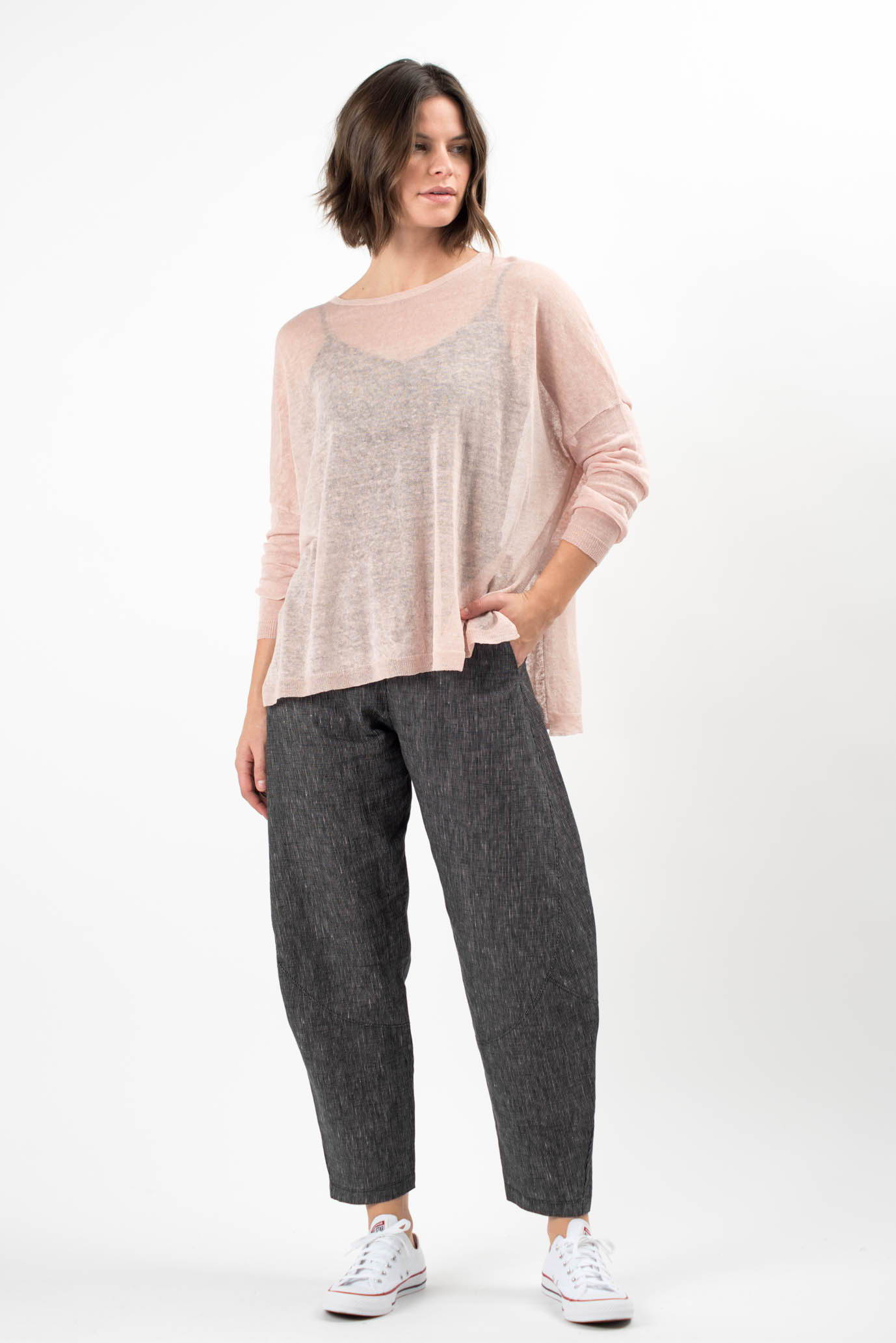 3. Sparks Light Knit Sweater
Knitwear by Ruti is fun yet practical. It is the coziest thing, and every woman will want to wear it all day long (and during the night too!). It pairs perfectly with jeans, leggings, and even tights. And yes, it also looks great on Zoom.

4. Paige off the shoulder top
It is soft like butter. Guaranteed to bring an ear-to-ear smile to anyone who wears it. Red is also symbolic of courage and fire and represents unstoppable energy. I wear it on Mondays when I need a little boost to start the week. This gift is great if you want to empower a woman and support her without being there.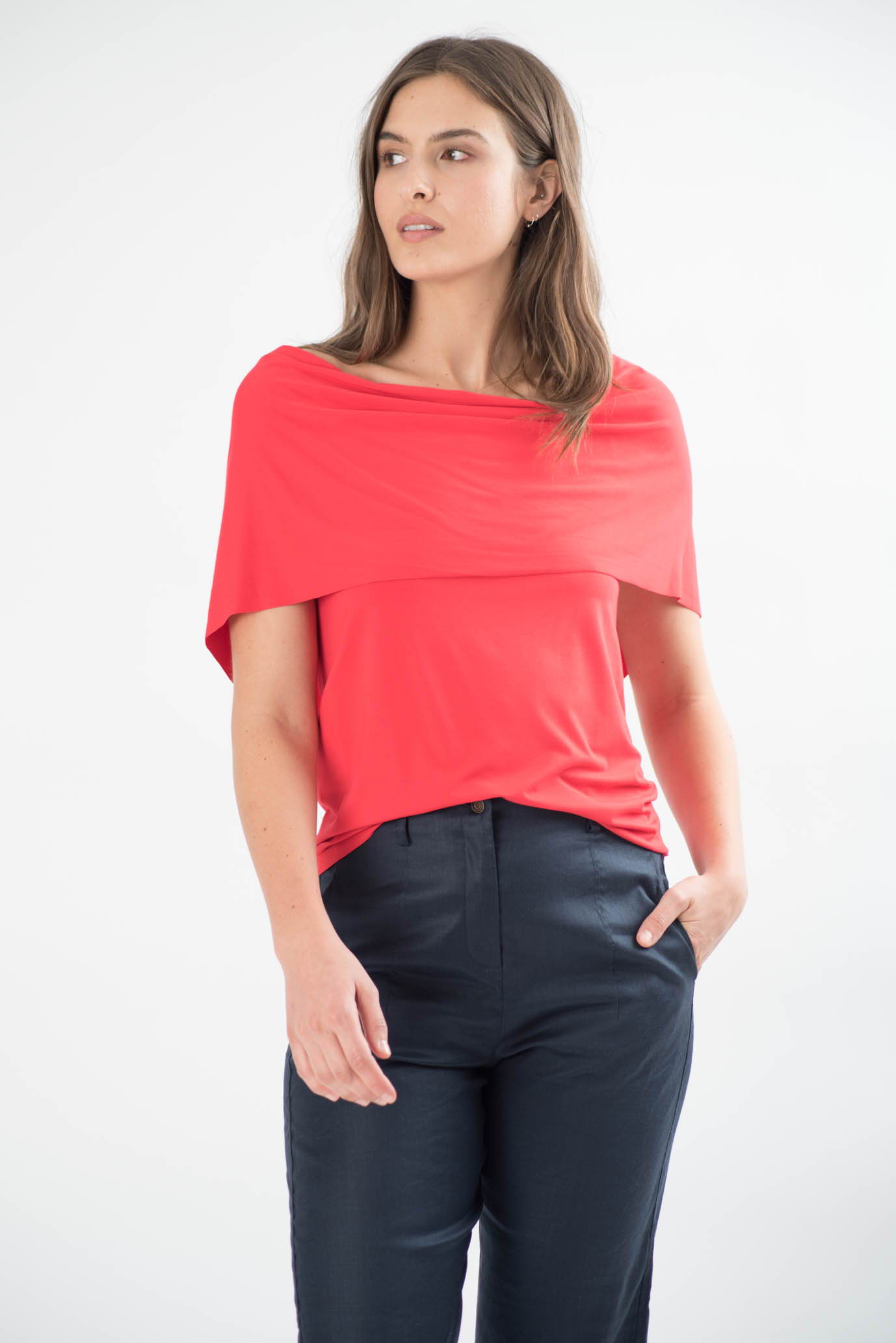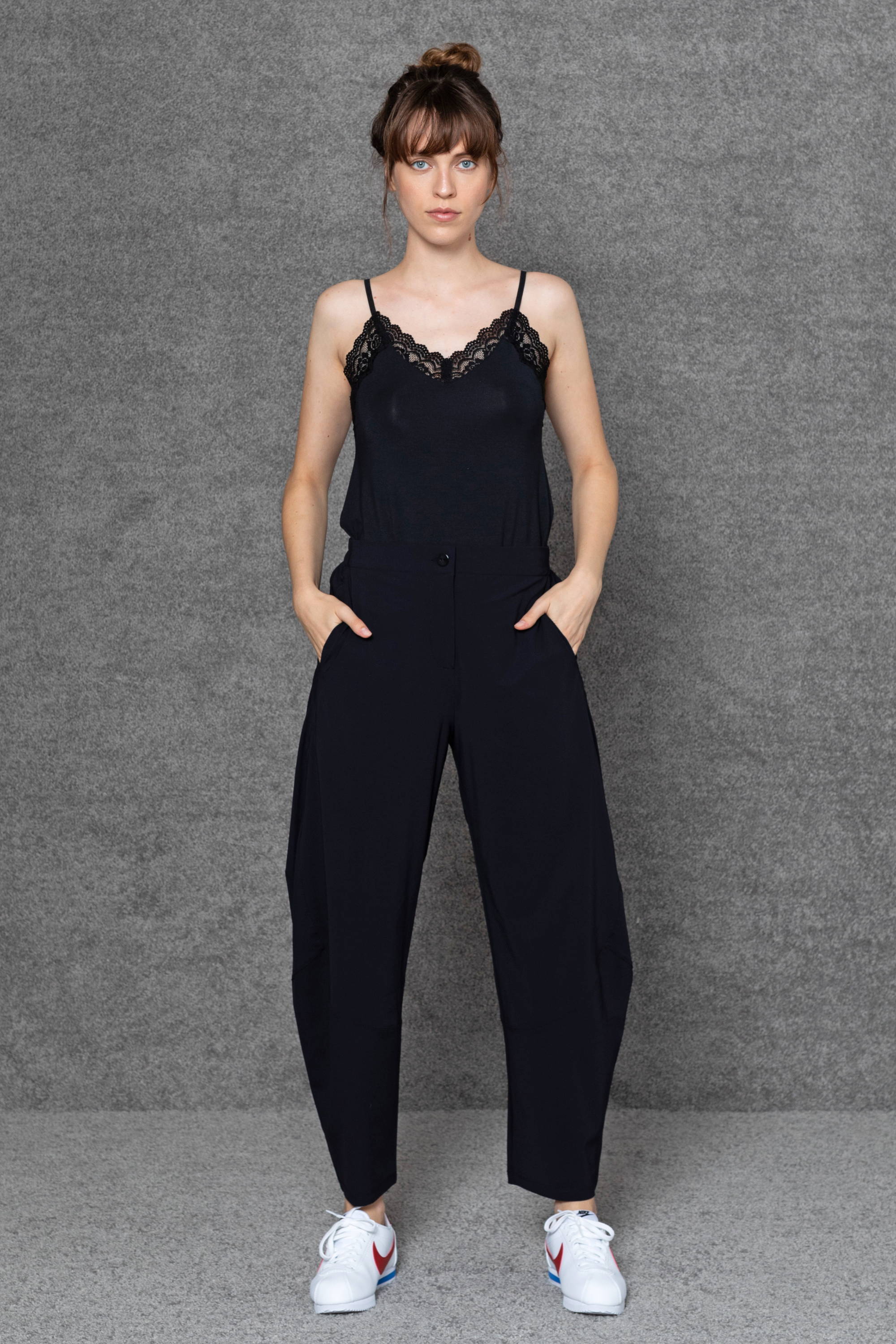 These days, we often wear sweatshirts and comfy tops. I always wear a velvet cami underneath, one that feels amazing on the body. It also adds a touch of femininity to my outfit. Whoever you buy it for will thank you all day long.

Last but not least: A Ruti gift card. It comes with free styling for as long as needed – provided over the phone these days! We will carefully check sizing and assess what would make her the comfiest and happiest with a long-lasting Ruti item. Most of all, she'll be thankful to you!shop now